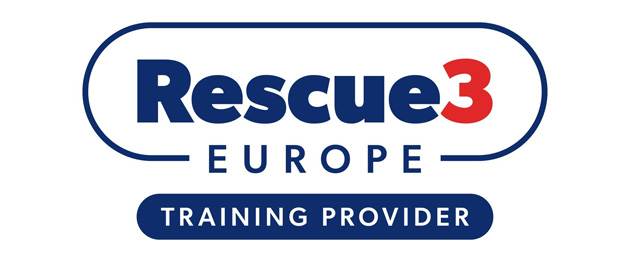 We are the main Rescue 3 preferred training provider, offering training courses in Germany and Austria, in both English and German languages.
Rescue 3 International was founded in 1979 after a California search and rescue team nearly lost one of its own during a water rescue. Nearly 40 years later their mission remains the same: to provide flood, water, and rope rescue training to individuals and organizations with an emphasis on ways to keep rescuers from becoming victims.
As a result, Rescue 3 has risen to become the recognized leader in water and flood rescue, training over 300,000 students throughout the US and 50 foreign countries. Known for their dynamic curriculum and utilizing state of the art techniques. Rescue 3 is constantly developing new and innovative rescue techniques, improving on old techniques, and working with manufacturers to develop equipment to meet rescuers needs.
For all Rescue 3 courses each student is assigned a ID number so that they can access their training record at any time in the future, for employment or legal reasons. All Rescue 3 training courses that a student attends is recorded on the Rescue 3 database, that lists the specific skills and knowledge taught, the relevant NFPA standard, and whether the student performed or observed each skill. The training record can be accessed at any time online by simply using the individual ID number or person's name. This is one of the many ways Rescue 3's approach is unmatched by other training organizations.
Rescue 3's courses have been independently audited and found to be compliant with the NFPA 1670 standard for technical rescue in high risk environments including swiftwater, ice and rope rescue.
Rescue 3 International's office in Europe is based in Llangollen, Wales, UK. They deal with all of Rescue 3's courses offered in Europe. Their website can be found at www.rescue3europe.com