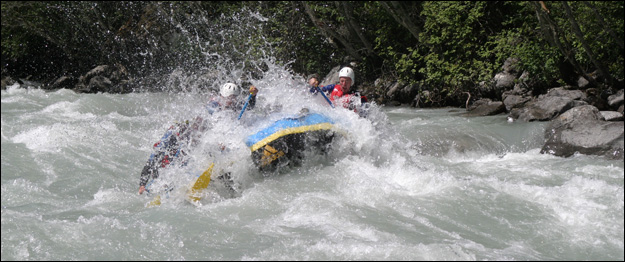 There is a huge choice of whitewater rivers here in Europe. Regardless of which river you go rafting on, make sure that the company that you go with has the very best safety standards.
We offer several different sections of river to raft on all in 14 or 16 foot sate of the art self-bailing rafts. Guided by qualified, experienced guides with all necessary safety equipment supplied.
Depending on water levels, which vary during the season, the rivers can be very challenging or quite relaxed. The official rafting season in Austria is from 1st May till 15th October each year.
For more information please click on the links below: