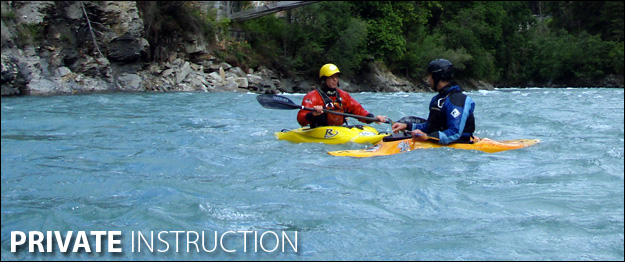 Everyone who has ever had the benefit of one to one instruction, regardless of in sport or at school, will agree that it is a worthwhile investment. Whitewater kayaking is no different. You can learn at your own pace, work on your weaknesses and all on a section of water to suit you.
Learn at your own speed
Work on your weaknesses
Paddle on a section where you feel comfortable
Stop yourself being distracted by others
We use beautiful mountain rivers which are away from the crowds. Good water levels with large eddies and sunny days are your to have all summer long.
Personal Equipment
PFD / Buoyancy Aid
Whitewater Helmet
Thermal Protection - Drysuit / Wetsuit + Spraytop
Water shoes
Whitewater Kayak fitted with Airbags
Paddle and Spraydeck
Personal equipment is not included in the course fee.
Rescue equipment such as: Throwbag, Karabiners, Pulleys, Slings etc. are available from us to test and are also available to buy in our shop.
Personal Equipment (including kayaks, paddles etc. on kayak courses) can be hired from us for a small charge when booked in advance.